LATEST JOB VACANCIES
If you are a Filipino and interested in working here, know how you can find Factory worker Jobs hiring in South Korea for Filipino. One of the most modern East Asian countries, South Korea is known for its fascinating culture, rich history and spectacular sceneries.
It also has a booming employment scenario that has people from all parts of the world travelling here for work, and finding good jobs. The Philippines is not an exception and the country is open to Filipinos finding good work here.
Factory Worker Hiring in South Korea for Filipino
You can find job openings being posted by local accredited manpower agencies on the POEA website. Occasionally, applicants have to visit the website and find out whether vacancies related to their skills and work experiences are available. When they find interesting vacancies, they only need to directly enquire to the respective manpower agencies and find out about the qualifications and other eligibility requirements for the job, to begin the process of application.
It is essential to verify with the agencies and confirm that the posted vacancies are still active. There are many korean company that hires factory worker jobs in korea for filipino and other people around the world
EPS (Direct Hiring) Government to Government
Filipinos, via EPS, can get employment in animal farming, agriculture, construction and manufacturing industries. They have to satisfy some eligibility criteria, such as having some qualifications. Applicants should study Korean language as well, and prove their proficiency in it through the EPS-TOPIK test that is conducted by POEA. EPS – TOPIK (Employment Permit System – Test of Proficiency in Korean) is held in April and October every year, and is for overseas people. After passing the EPS-TOPIK test, an applicant needs to go on with the medical exam and submit all the requirements of POEA. If the necessary steps are cleared, his name would be forwarded to HRD Korean by the POEA. Korean firms can pick from the list of applicants whenever there is a suitable vacancy.
Those who wish to work in South Korea can visit the website of Philippine Overseas Employment Agency (POEA), register at the website, take the Korean Language Test, followed by the Skills Test and Medical Exam. The opportunity is for people having work experience as well as those without it. Employers in South Korea are open to hiring even inexperienced workers as long as they pass all the tests and are deemed fit by the POEA. If you are a Filipino, it is recommended that you visit your local POEA office and make sure that the application is processed as per guidelines.
What are requirement of the jobs hiring in South Korea for filipino at this moment?
Pass the language exam (topik)
Go to POEA
Healthy body
With tattoos accepted
No age limit
Atleast high school graduate
Watch this video below to learn more about the hiring process for filipino factory worker in south korea
The video below shows some tips and tricks on how to successfully apply a factory worker job in south korea or (SOKOR). Those people from the video below already passed the EPS TOPIK exam from HRD korea. Those people studied well and focused on what they want to achieve in life.
They are from different korean language center in the Philippines, they enrolled there and studied for 3 weeks to 1 month, depending on the korean language school or center.
The life in south korea is not that easy because of the weather and language barrier of the local people and your co-workers. So if you ever really want to work there, you need to study the language very well. You need to learn to read and write atleast because it will help you if you are travelling alone if you need to buy something outside.
The salary in south korea as a factory worker depends, it will range in 60 thousand pesos to 100 thousand pesos if you want to overtime and focus only on your work. The locals are nice as everyone said and they are good looking people just like in korean dramas that we see from the television or youtube. They are all kpop looking ones. If you are a guy and want to marry a korean girl, the study korean and work in korea as a factory worker.
If you are a girl, and wants to marry a korean guy like Lee Min Ho, then grab your notebook now and prepare atleast 8 thousand pesos to enroll. There are many guys that look like Lee Min Ho in south korea, their skins are nice and they have fair skin.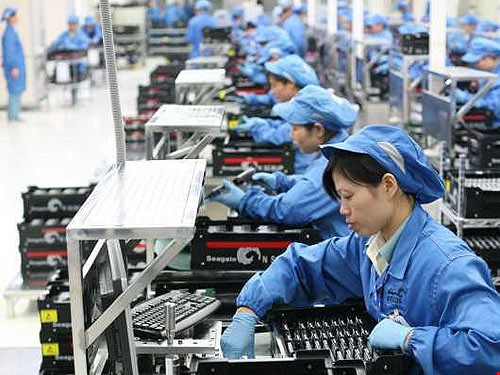 Most of the jobs are electronics for women, like the nonconductor ones. So, if you are a female and working in an electronics company in the philippines, especially in laguna. You might want to apply in south korea and you will get paid 8 to 9 times of your current salary in the philippines. And the job o task are the same, the bonus is the weather. You will get to wear nice looking hoodies or jacket with feather. Because the winter there is so cold and freezing outside the house. Some of the filipinos there are taking photos in their RD or rest days.
They are enjoying their life now in SOKOR, they can afford now to buy house and lot in the philippines and can afford expensive things too. Like branded shirts, shoes, and bags, etc. You just need to be patient and industrious to endure the life in south korea. At first, of course it is hard but as time goes but you will get used to the life there. Just study well and you can make it and pray of course.
If you have some questions about working in south korea as a factory worker if you are a filipino then just comment below. We will try to answer your questions or queries, we will send you some guides on your email so you can find some nice korean language school in the Philippines. After that you could take the exam and pass it.